TeeJet XP BoomJet Spray Nozzles - Right and Left
Boomless flat spray nozzles
1/4" MALE THREAD
Typical Applications:
Boomless field spray applications.
Roadside and right-of-way applications.
End row spraying.
Orchard spraying.
De-icing applications.
Forestry.
Features:
Unique orifice geometry produces a wind spray pattern while maintaining superior distribution across entire width.
Pre-orifice design minimezes drift.
Extra wid spray pattern - up to 18.5' (5.5 meters) - using a single mozzle.
Removable polymer pre-orifice.
Acetal or stainless steel construction for excellent chemical resistance.
Recommended spray pressure range: 20-60 PSI (1.5-4 bar).
NPT or BSPT (male) threads for easy installation.
Color-coding for easy capacity identifications.
10 capacity only available in VP
Mounting Note: Position tip horizontal to ground with spray pattern down and to the side.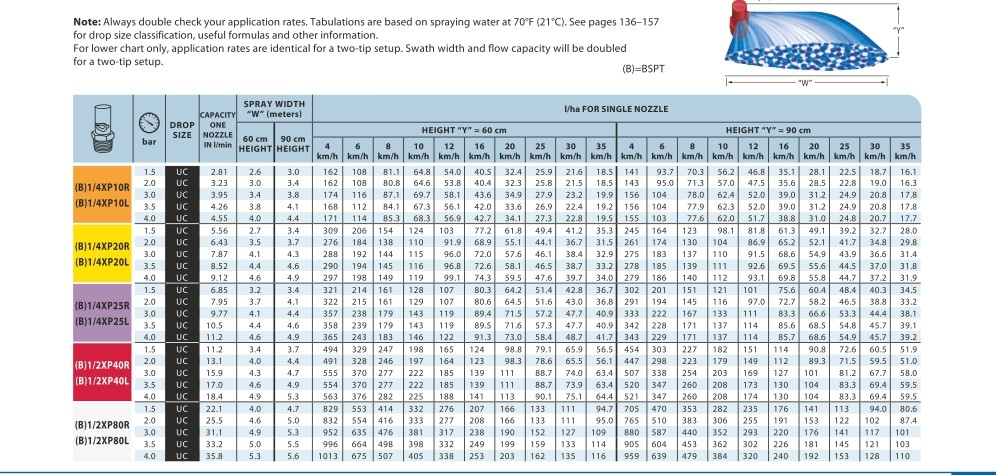 (B14XP)
---
More From This Category